Thank you for your interest in COH!
For media requests, please contact:
info@childrenofhoarders.com
12/1/2011:
Anderson Cooper Show, "Hoarders & How To Free Yourself From Clutter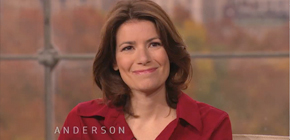 3/8/2011
MI Association of Code Enforcement Officers
Agenda
OCD Foundation Michigan
October 6, 2007, 11:30-3:00 p.m: Rainbow Luncheon, Warren, MI
Featured Speaker:  Elizabeth Nelson
"Children of Hoarders:  The View From The Other Side"
News-Media-Educational Videos
2/10/2010
Pictures that Nelson showed Newschannel 3 of the inside of her mother's home show the disturbing and complex issues associated with the disease. Trash is piled so deep that her parent's basement can no longer be used. Upstairs, the family room that was once a place for the family to get together is now off limits to anyone except Nelson's mother and father.

"I realized that my mother had completely blocked my father's access to a bathroom in the house," said Nelson. "It's a complicated story, but he was using a portable urinal in the living room, and talking to her she seemed to rationalize, this was perfectly okay."
3/3/2009
9/15/2008
Print Media
July 29, 2010
10/20, 2009
8/2007
Requests for interviews with COH or other family members of hoarders can also be posted on our public Facebook page:
Also, you can post a comment in the box below for all who visit this page to see.